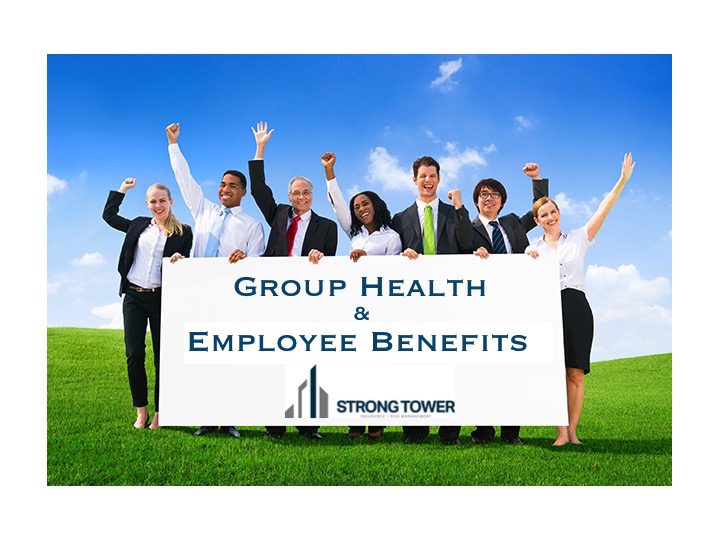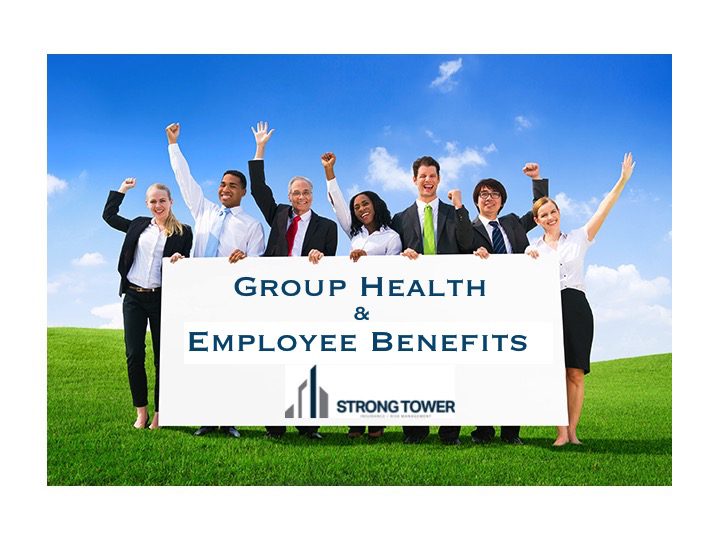 Strong Tower Insurance Group is excited to announce their place in the Group Health and Employee Benefits market!
Group benefits consist of medical, dental, vision, life, disability, and retirement plans to name a few. When an employer or company of two or more people purchases a group health insurance policy, the plan members usually receive health insurance at a reduced cost because the risk is spread across a group of policyholders. Some employers contribute to the plan by paying a portion of their employee's premiums to make the health insurance even more affordable for the employee. "Group benefits are an ideal way to attract and keep dedicated employees", says Nicole Wood, Group Health Insurance & Benefits Specialist at Strong Tower Insurance Group.
Nicole explains that there are several more carriers available on a group basis than on an individual basis and networks are much larger. Level/self funded plans offer the potential for lower premiums than traditional plans. If claims are lower than expected there is the potential for a refund. In addition, just like all group plans, there is a potential tax savings to both employer and employees.
Drawing from Nicole's experience of 16 years in the Group Insurance & Benefits market, she brings insightful ways to discover affordable policies to fit specific needs while doing the market research on a continuous basis. "The process does not stop after the policy is in force," says Nicole "and eligibility guidelines are always subject to change."
"We are excited to expand Strong Tower's depth of services to another level. Nicole's experience will continue to help us serve our clients and community better. She has proven to explore our clients best interests by seeking alternative risk financing options in the group health market that many employers don't even know exist." said Marty Uhlhorn, Principal at Strong Tower Insurance Group
Strong Tower Insurance Group has an advantage in this market because of the amount of nationally recognized carriers it has partnered with. Nicole works directly with human resources teams and company owners to service and address their needs throughout the year. Contact Nicole Wood at Strong Tower Insurance Group, 490-926-9011 or email nicole@strongtowerig.com.