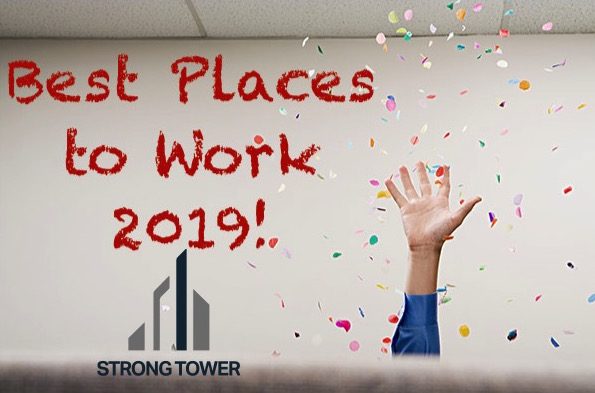 The Phoenix Business Journal has selected Strong Tower Insurance Group as one of the Best Places to Work in the micro-sized category. Don't let that word micro fool you though, Strong Tower's 6,000 square foot office building is where 16 full time team members work. Upon being nominated for the award, each team member was sent a survey by a third party with specific questions related to;
Office culture
Best practices
Modern equipment
Continuing education
Giving back, charity, company philosophy
Open door policy
Team building events
Personality of leadership
Curious to know what makes Strong Tower such a great place to work? According to Jill Kreins, Commercial Lines Account Executive, "You can't beat the reason you come to work everyday. The team environment is healthy and supportive. Our leaders want to see us grow and develop."
Another attribute of Strong Tower's idea of investing in their Team is having designated places to rest & renew during the course of the day with intermittent breaks. "In addition to our lunchroom, we have a soft lounge with some comfortable seating, ambient lighting and there is usually a puzzle spread out on the coffee table. It's a nice place to mentally escape for a moment" says Aaron Anderson, Vice President of Personal Lines.
While productivity and service are the focus, Strong Tower has also made a few adjustments to some of the office furniture by integrating multi-use adjustable height workstations throughout the office for those that want to move around a bit.
And finally, the element of "Fun" is not forgotten at work! Strong Tower's Game Room has a 60" TV, recliners and games where you might find a pot luck, putting contest, game of corn hole, or just a room for celebrating a milestone!