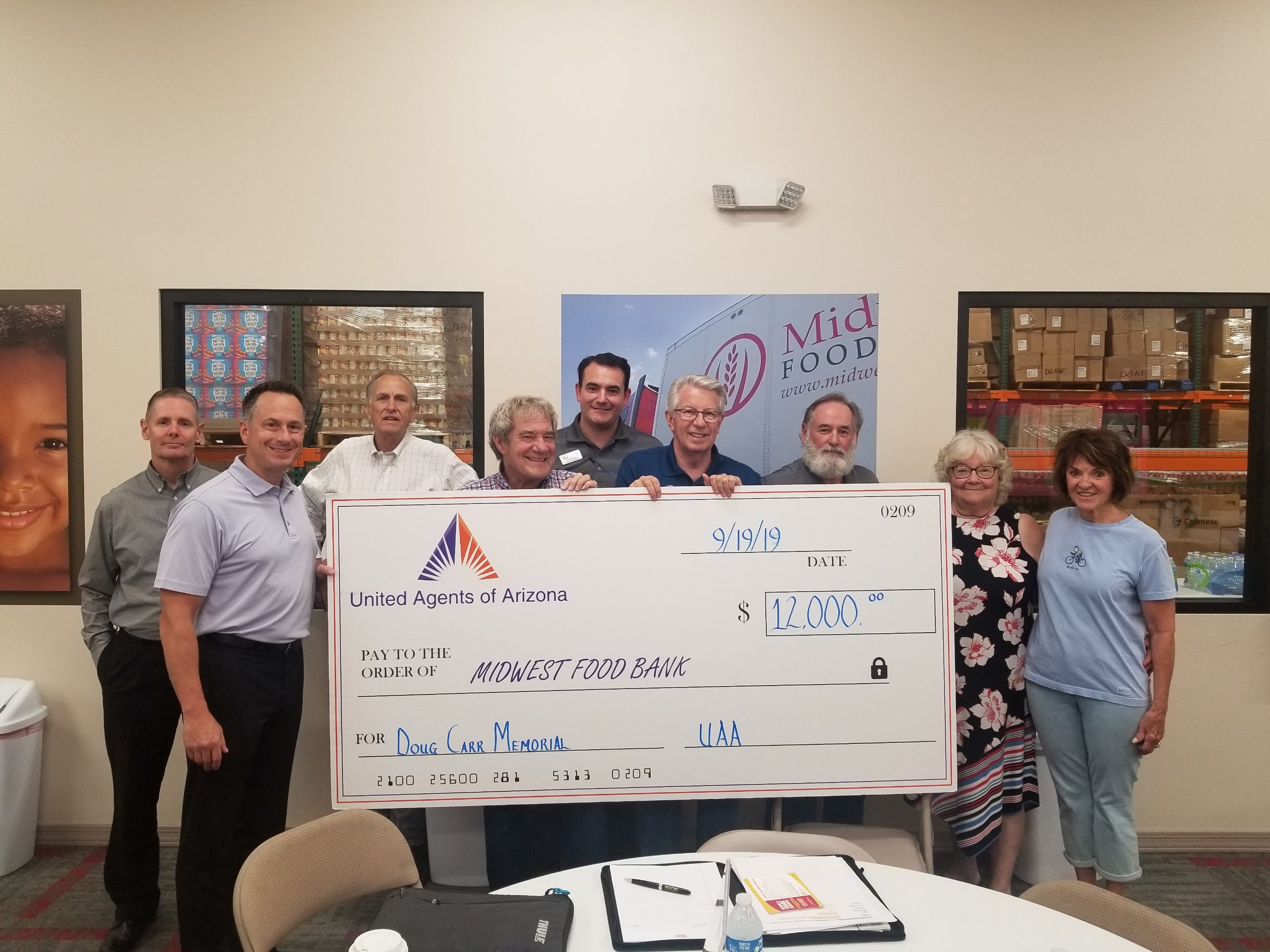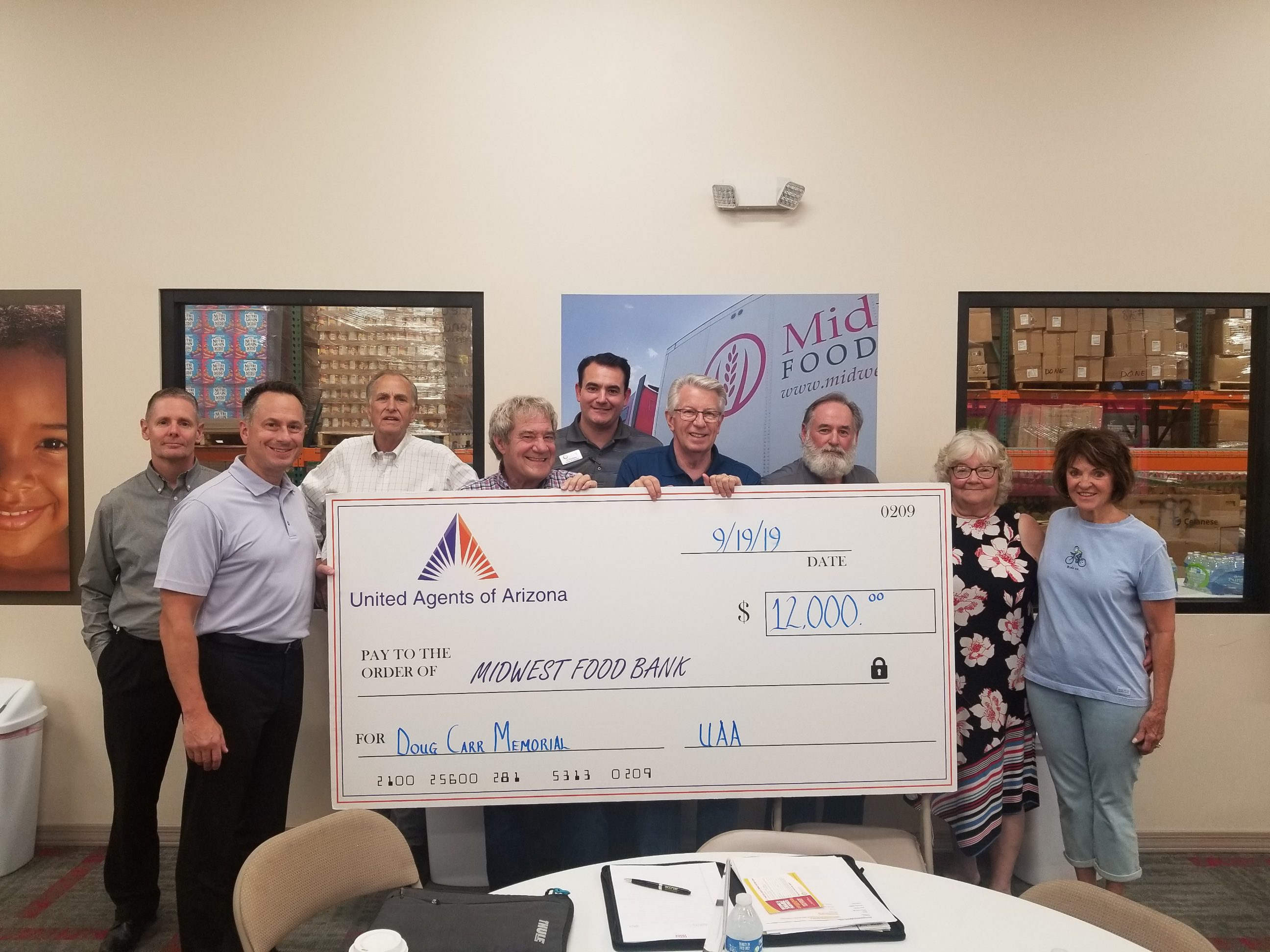 As part of the Doug Carr Memorial Fall Classic, one of the largest insurance golf events in the West, Martin Uhlhorn, Principal at Strong Tower Insurance Group, nominated the Midwest Food Bank as one of six sponsored charities to receive a donation. This year, all six charities received a $12,000 donation. Martin Uhlhorn presented the check to Midwest Food Bank on behalf of the event sponsors and United Agents of Arizona.
DOUG CARR MEMORIAL
The late Doug Carr was a third generation insurance professional in Gilbert, AZ. As a 24 year resident of Gilbert, Doug had developed strong roots in the community as an inspiration to all that knew him for his integrity, honesty, compassion and love for life. The Doug Carr Memorial was started in 2017 in his honor to raise money for local charities.
MIDWEST FOOD BANK
In 2003, three farmers saw a need to answer a call for a local food bank to serve their community of Bloomington, Illinois. The Kieser brothers, Robert, David and Paul began by serving 8-10 pantries from a farm building about the size of a 3-car garage. Based on their model of good stewardship and God's blessing, Midwest Food Bank currently has operations in Illinois, Georgia, Indiana, Arizona, Texas, Africa and Haiti.
STRONG TOWER SERVES
Since 2017, Strong Tower Insurance Group has been serving the Midwest Food Bank in Gilbert, AZ by holding a business volunteer night each month. Martin Uhlhorn currently serves on the Midwest Food Bank's Board of Directors in addition to supporting their events as a community partner.