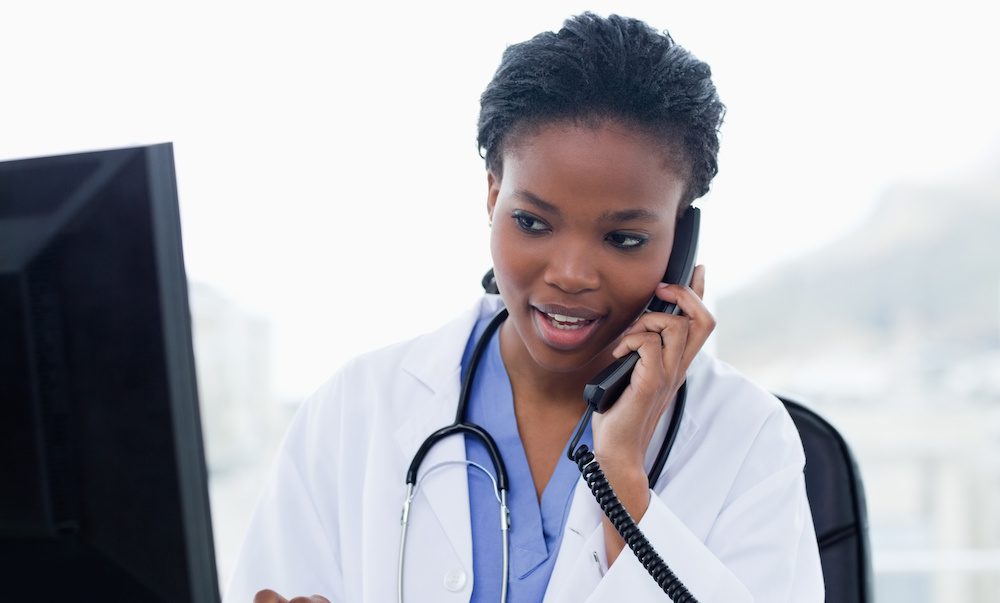 Injury management in Workers' Compensation is an effective way to provide the appropriate care and treatment for an injury, control medical expenses and, ultimately, reduce the cost of insurance. This can be accomplished with the implementation of a telephonic nurse triage program as an integral component of an employer's Workers' Comp cost-containment strategy. Injured workers call into a hotline where a trained nurse gathers detailed injury information, performs an in-depth evaluation of the injury, and provides the most effective course of action for care.
Program Improves Injury Reporting Lag Times
Employees are able to call the telephonic nurse triage hotline within minutes of their injury, which is critical in achieving positive outcomes in Workers' Comp. The day of injury is when an organization can most influence the trajectory of a claim and provides critical information for a "Targeted Return to Work Program." If an injury is reported late, sometimes days after the incident or accident, the injured worker may have already visited the emergency room, taken several days off and cost-control options may be severely limited. The nurse triage hotline is available 24/7 for employees or supervisors (in the event the employee himself or herself is unable to call) to report the injury and get the appropriate consultation for treatment. The program encourages same-day reporting and enables an organization to manage the process for an optimum outcome.  In addition, the claim is immediately documented with a report sent to the employer, claims adjuster, HR and the insurance broker. This enables everyone to help impact a positive outcome. 
Many Accidents Result in First-Aid Injuries
Often workplace injuries can be addressed without having to go to the emergency room or requiring MRIs or X-rays – all of which contribute to high medical expenses and return-to-work delays. In fact, 20% to 40% of reported injuries are diagnosed as minor first-aid injuries, which a telephonic nurse is able to assess and provide the right course of action for, including first-aid and/or home-care. This reduces the number of injuries referred to medical treatment which triggers the Workers' Compensation claim process. The triage nurse provides immediate, critical medical decisions that help navigate the claim from the onset, positively impacting patient care along with the costs and outcome of the claim.
For example, let's say an employee strains his back at work. He calls the nurse triage service and, following a thorough assessment, the nurse recommends using a heating pad and taking Ibuprofen. The employee is comforted by the medical professional's reassurance that a back strain will typically resolve in a day or two and, if it doesn't, then further treatment can then be arranged. 
Utilization of Preferred Medical Providers in the Triage Process
An organization's list of preferred medical providers can be integrated into the telephonic nurse triage process. By so doing, a business has the mechanism to consistently recommend the best, most cost-effective medical facilities and providers in its area who are qualified to treat workplace injuries. When employees seek treatment without guidance, they can become enmeshed in a system that emphasizes increased utilization, which can increase costs for both the employer and worker.
Since all of the calls are recorded and available for future review, a nurse triage program discourages false claims and potential fraud.  Injured employees are notified at the outset that the call is recorded and creates a basis of the details so that any changes in the details made later can be effectively challenged.
Unmanaged, the Workers' Compensation system is set up so that injuries are treated without any regard to appropriate expense. With a telephonic nurse triage program, you have the ability to stem these expenses and reduce the number of Workers' Comp claims while at the same provide appropriate care. Employees receive immediate access to experienced, reliable medical professionals; avoid time-consuming visits to emergency rooms or clinics and unnecessary testing or procedures; are able to return to work much more quickly; and have confidence that the recommendations provided are intended to achieve the best possible post-injury care. 
Is a telephonic nurse triage program right for your organization? The Workers' Comp specialists at Strong Tower are ready to discuss how such a program can help you in managing workplace injuries and delivering improved claims results. Give us a call at 866-822-6774.